Veeeeeeeeeery
late post!!! *shame on me*
April 8th I went to Kis-My-Ft2 concert at Tokyo Dome with
loveandcoffee
,
un_sanzo
and
noella84
.
loveandcoffee
and me arrived there at 9:00am because I had to buy my Goods and
loveandcoffee
kindly make me company. There was two sales stands this year. We went to the queue line from the one in front of Korakuen Station. The line took about 2 hours or 2 hours and a half (I didn't remember exactly).
After we went to CAFE DANMARK at LaQua shopping to took our breakfast/lunch. And then we wait until
un_sanzo
and
noella84
arrived.
My seat (and loveandcoffee, too) was
REALLY AMAZING
!!!
The first line of stands that are on the same level as arena. We saw all members of Kisumai on a distance of 3 or 4 meters. And all of them stopped right in front of us many times.
At one moment Miyata stopped right in front of us and one of his rollerskates hooked on the lights of the footbridge (or rollerskate track, depend on the moment) and he almost fall. But he could keep his balance and then look directly to us laughing. We laughed a lot, too.
Another time Tama stopped in front of us and he was waving to the top stands. Suddenly Taipi appeared in rollerskates and stopped behind Tama and started to wave just like him. Too cute both of them!
And one time Tama and Miyata came in rollerskates from different directions and they meet in front of us. Tama gave a little push on Miyata that almost fell from the footbridge. Then Miyata stopped, looked at Tama and made gesture calling him like he wanted to fight with him. But when they got near each other they gave a big hug.
The HUGE truck with those huge tires (that I don't remember the name) passed less than one meter from us. The american girl that was on my left side screamed to Yoko and he waved and smiled to her. I could see his face really really near.
We also saw all ABC-Z members very near. They were on the seats on the same level as us. And on the SHE!HER!HER! performance on the Encore all ABC-Z went to the footbrigde and danced together with Kisumai.
And on the end of concert Kitayama came near us and touch the cheeks of a baby that was on her mother's arms. This mother was on the side of us. If
loveandcoffee
wanted she could touch him at this time.
Here a picture of our view:
We could take many of those Tapes that were released on the air.
And also one week to meet
loveandcoffee
,
un_sanzo
and
noella84
.
I am so anxious and hope that this week passes really fast.
Still not decided if I'll take an uchiwa to Tokyo Dome. I am not very creative and don't know what to put on the uchiwa.
Need to sleep now -> work tomorrow!
Oyasuminasai!
Oh, just one week to watch 「Kis-My-Ft2 Kis-My-MiNT Tour」 at Tokyo Dome!!!
Current Location:

Japan

Current Mood:

anxious
The goods queue line before the sales started.
The weather was very weird (probably because of typhoon that was passing on Shikoku), sometimes there was sun and sometimes rain.
The Arashi Tour flags are all down. Probably they put them up only near concert time.
The goods queue line passed in front of this but we only could take pictures from distance.
And here all the Goods that I bought!
I went to Kokuritsu to buy goods for me and for international fans (most brazillian) on sunday. We arrived there at 7:30am. The sales is planned to start at 10:00 but started a little earlier, 9:30 I think.
Current Location:

Tokyo, Shinjuku

Current Mood:

tired

Current Music:

Kis-My-Ft2 - Everybody Go

The line(queue) took 3 hours under a strong sun and the goods exclusive of Tokyo Dome were sold-out before I could buy it.













Today I went to Tokyo Dome to buy Goods of Kis-My-Ft2 Debut Tour.
Current Mood:

tired
We arrived at Tokyo Dome at 7:00am and this was the Goods' queue line at that time.
Here is where we sit at 11:00 event.
And here at 17:00 event.
And this is the Event's Diploma:
On June 25 we (Ayumi, Tiali and me) went to Arashi's Charity Event.
For my surprise there were many Nintendo 3DS Pamphlets there and I took some. XD
After I went to Yamada Denki to search for AU Android Pamphlet but there was only one with the word "Sample" in nihongo wrote on the cover.
- Posted using BlogPress from my iPhone4.
Location:Isesaki,Japan
Last sunday I was in a kids' toys store and there was a Nintendo corner.
GANTZ Goods
arrived.
NTV Shop
sent only the items that were already available.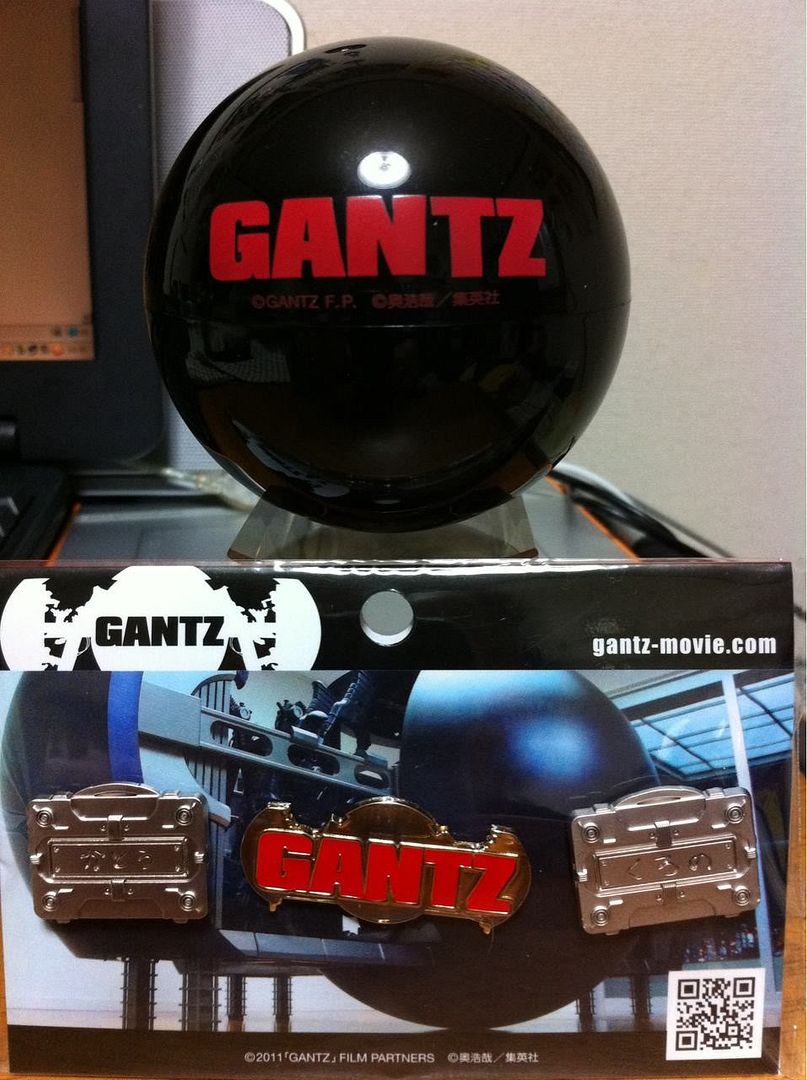 I am still waiting for the rest of goods.
Only some of my
Current Mood:

anxious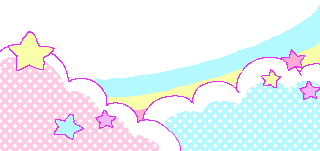 Current Mood:

hopeful
Ohno Satoshi

Happy 30th Birthday!!!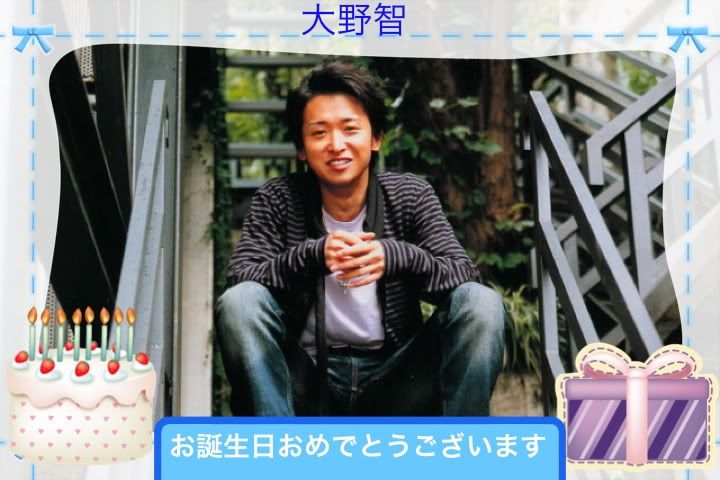 Current Mood:

cheerful
Yesterday we have an international 嵐会. Paty, Tiali, Ayumi and me meet So-chan (from Spain) and Nanao-chan (from Germany).

First we queued on Goods line of Tokyo Dome.

After we made Purikuras. And then we went to a Karaoke and also to Keikarou in Chiba.

I was really a wonderful and funny day. All the girls are really lovely.

Hope that they will come to Japan next year annd that we can meet again.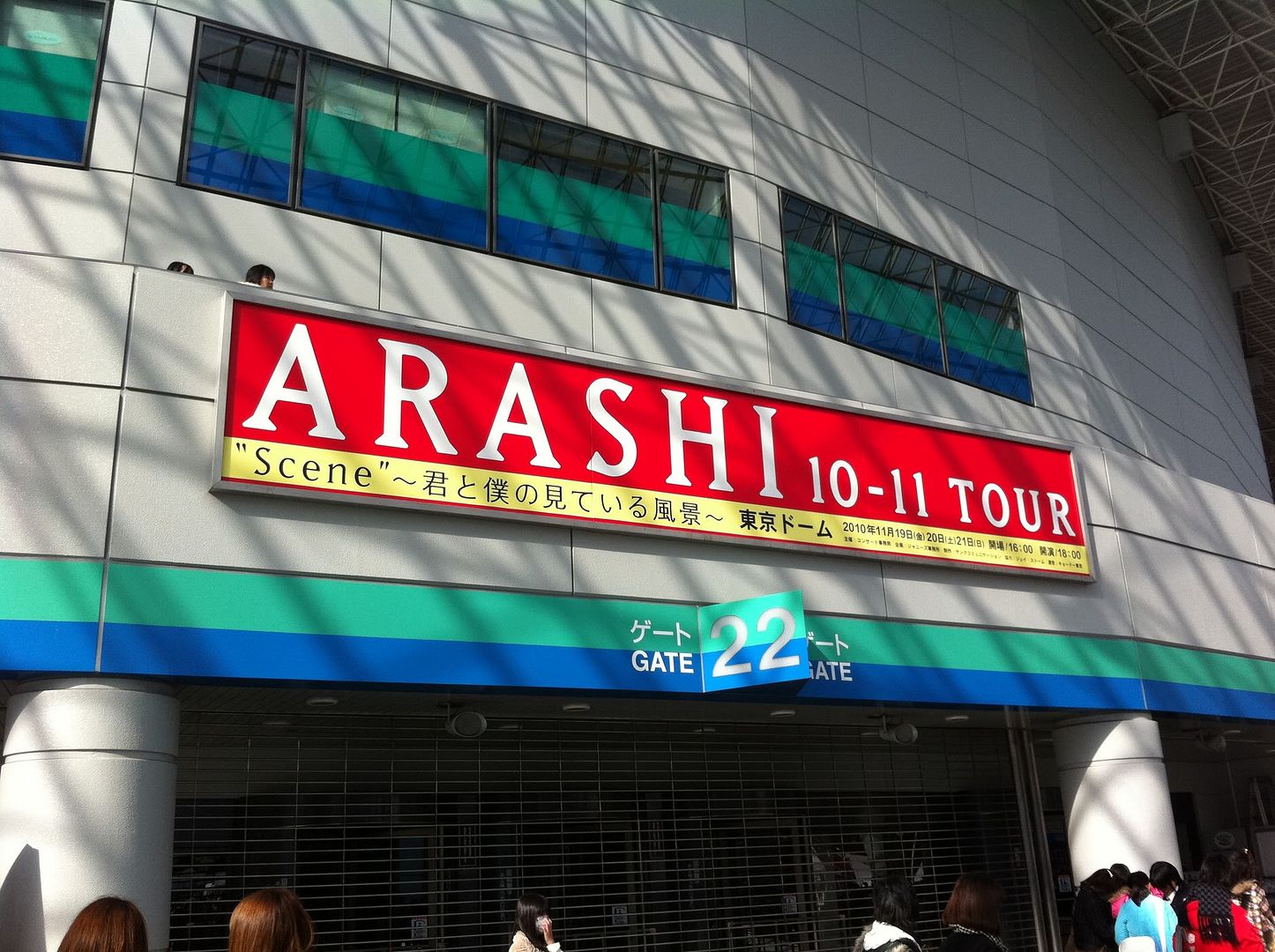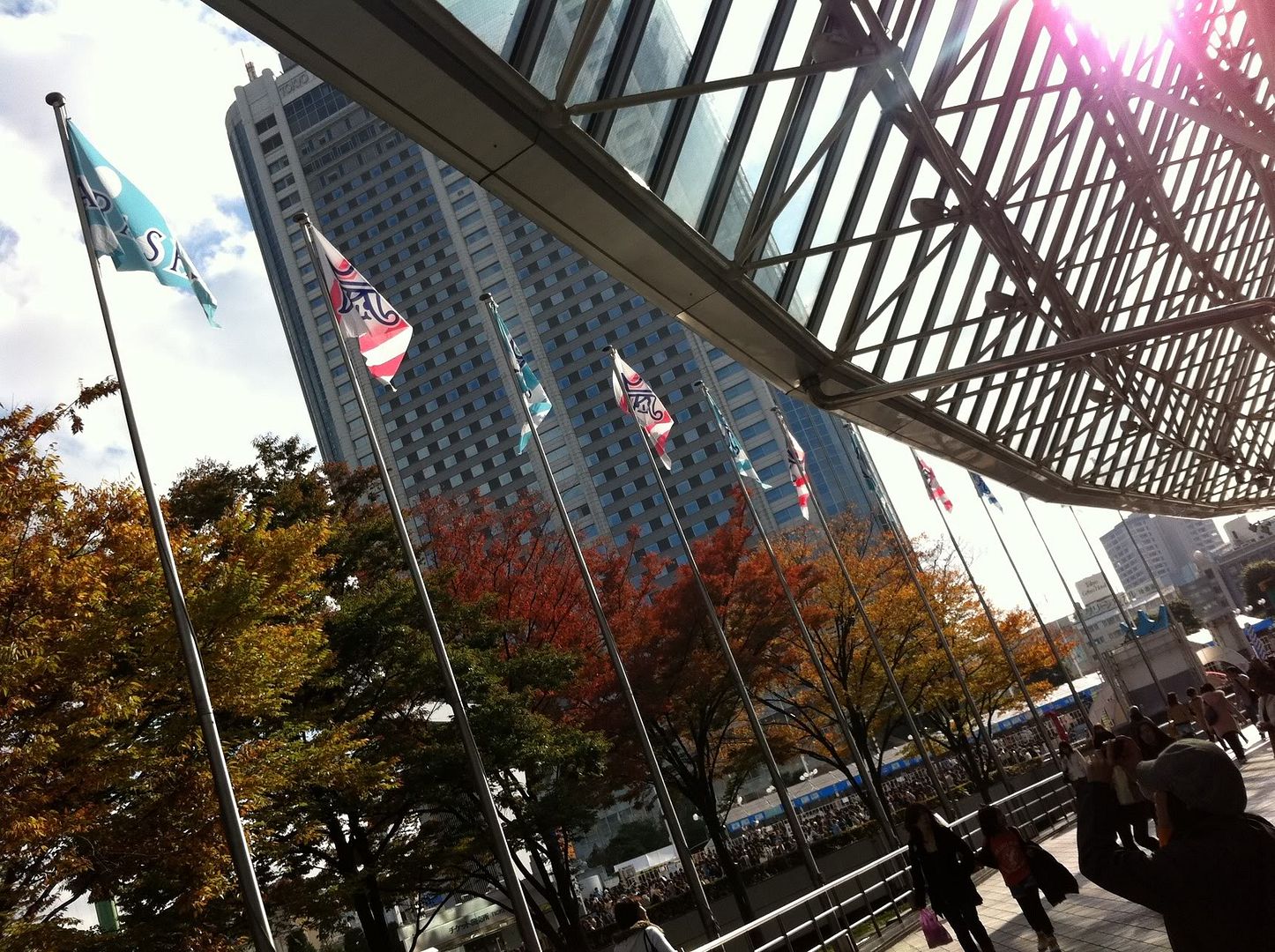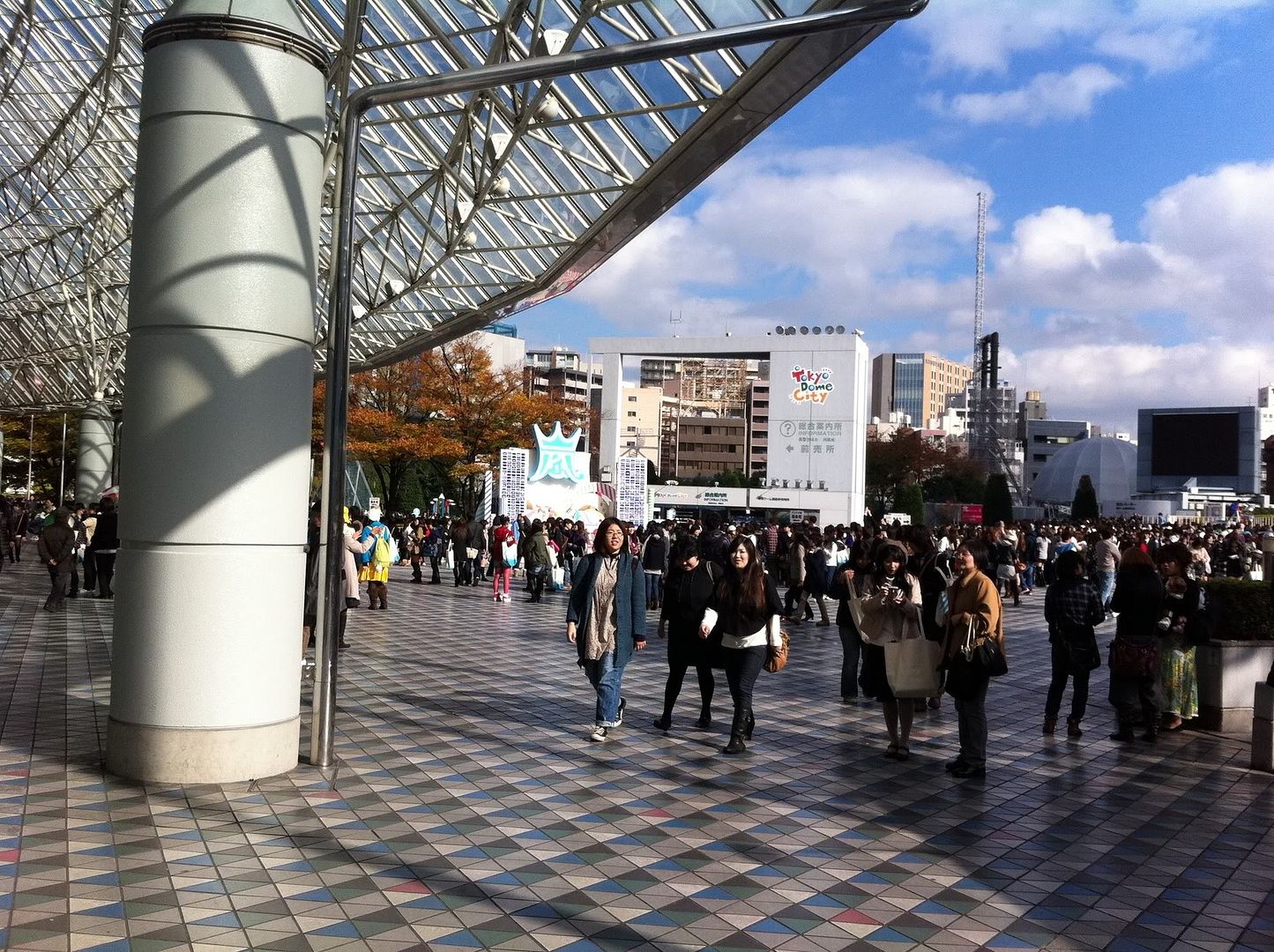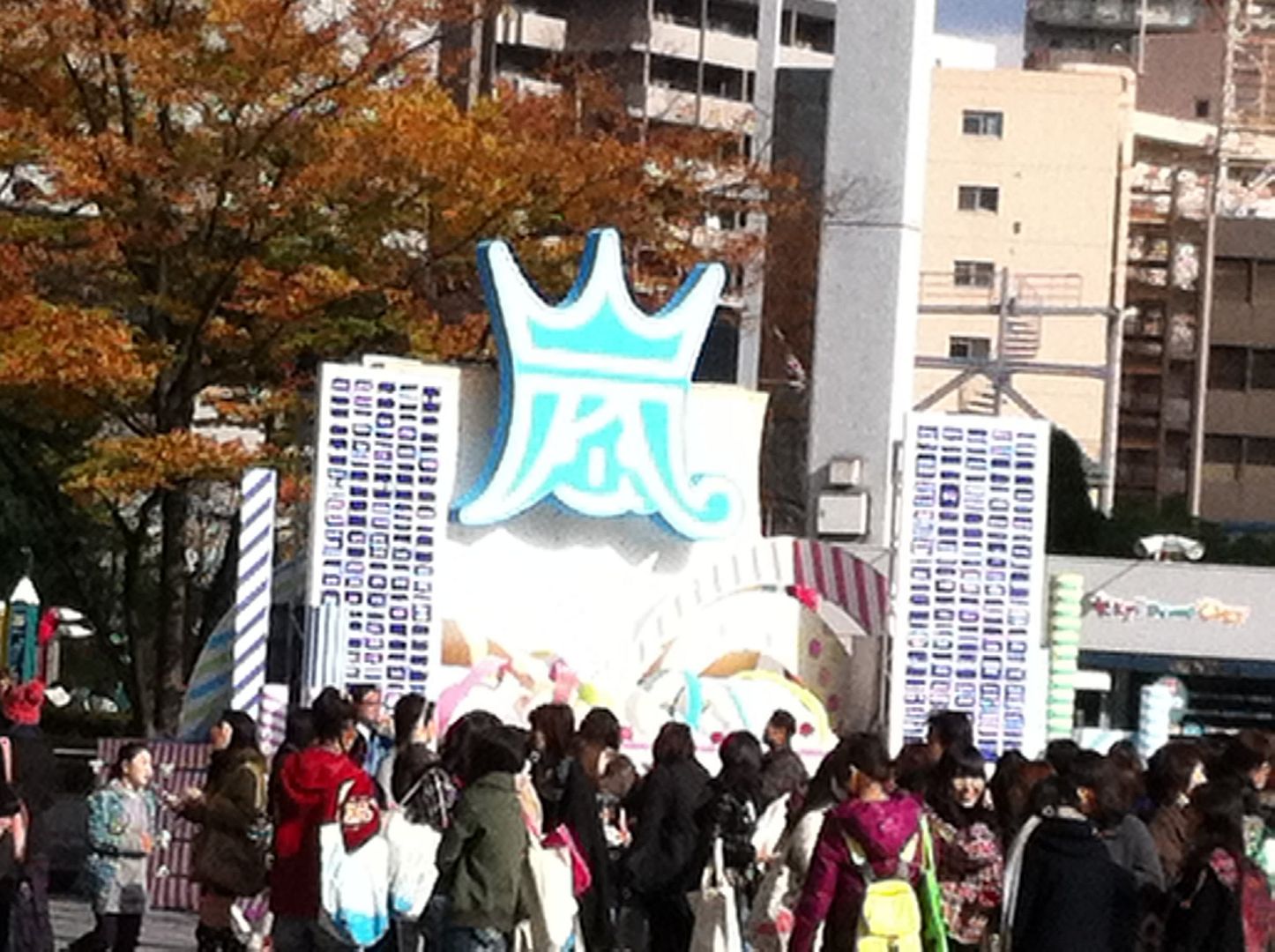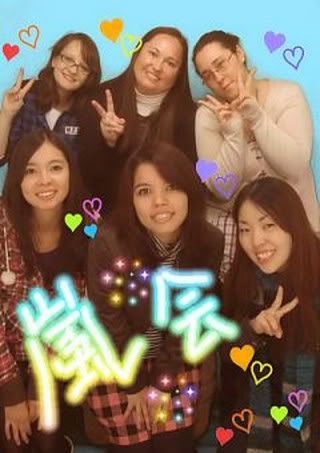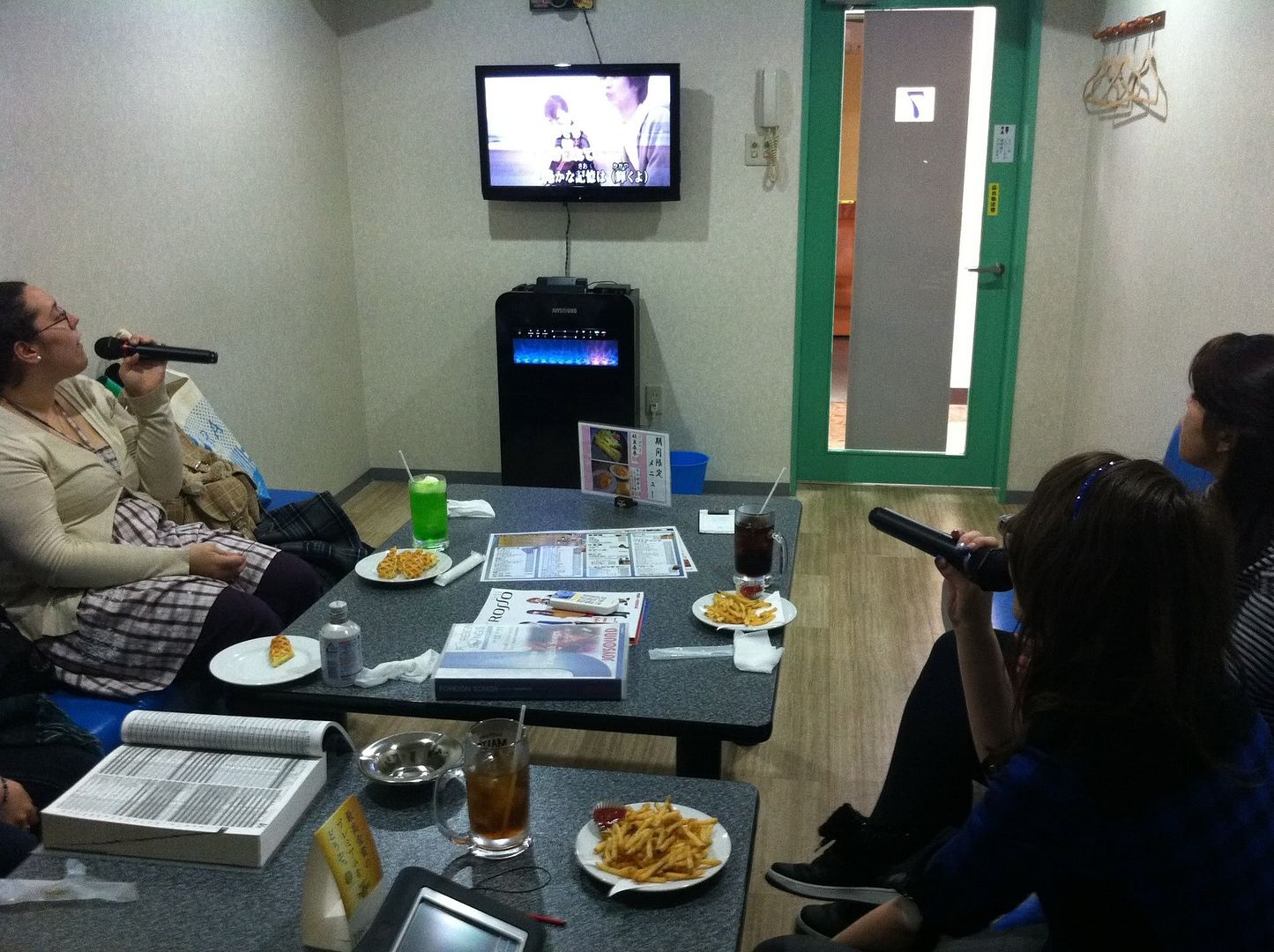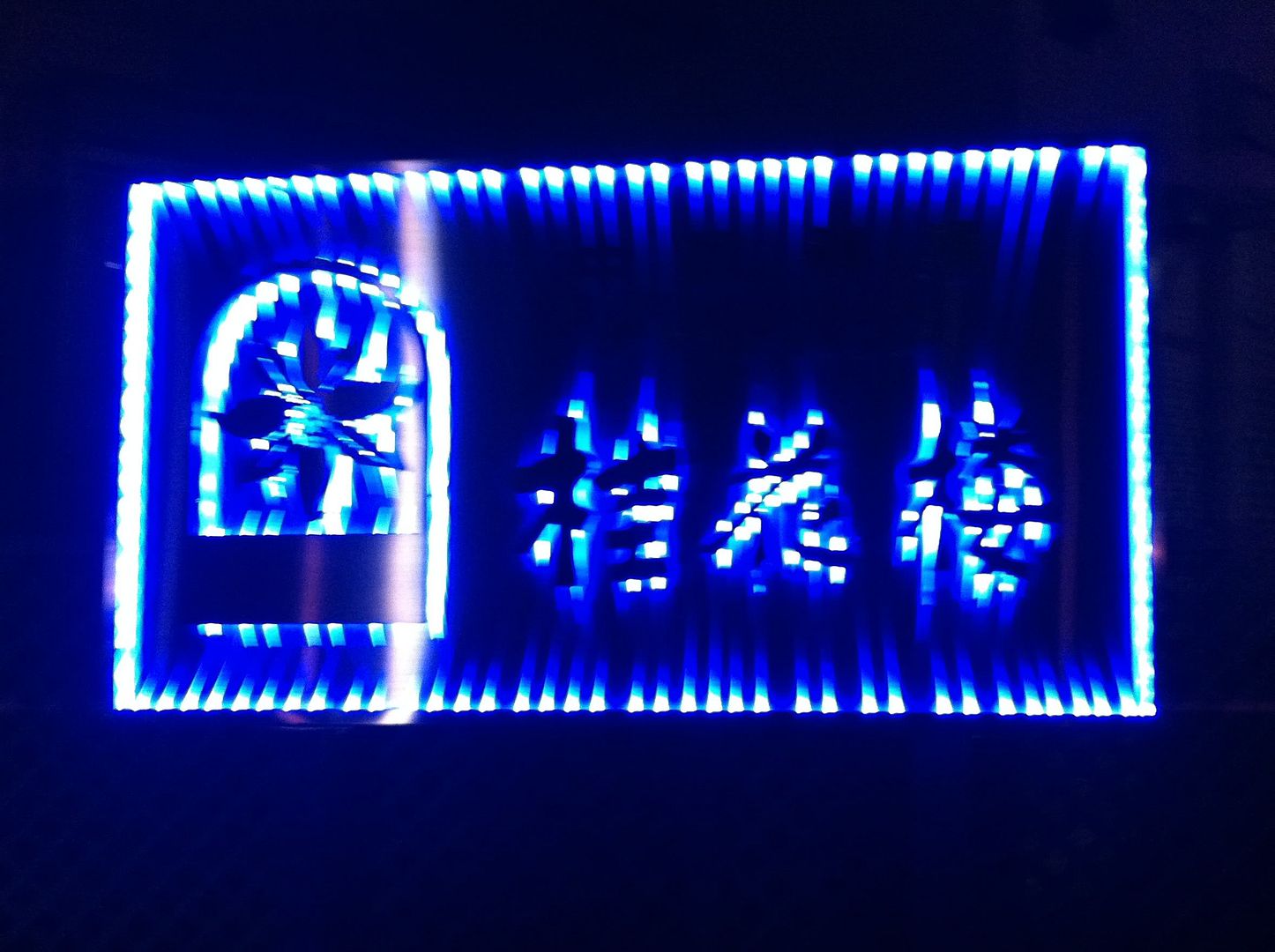 Current Mood:

happy